Skip to Content
Experts in Siding, Gutters, Painting and Fencing
While Platinum Construction Solutions LLC's primary business focus is residential and commercial roofing, we know your property upkeep includes areas below the roofline, as well. Homeowners and business owners in San Antonio, Houston, and Dallas, TX rely on our more than 20 years of combined experience. Our service includes general construction to help our customers' siding, fencing, and drainage features stay in top condition for a fully-functional home. Our business is a family-owned and -operated organization, and with family in mind, we value providing customers honest and high-quality service like we want for our own households. We also offer free inspections and estimates to make your property needs more manageable.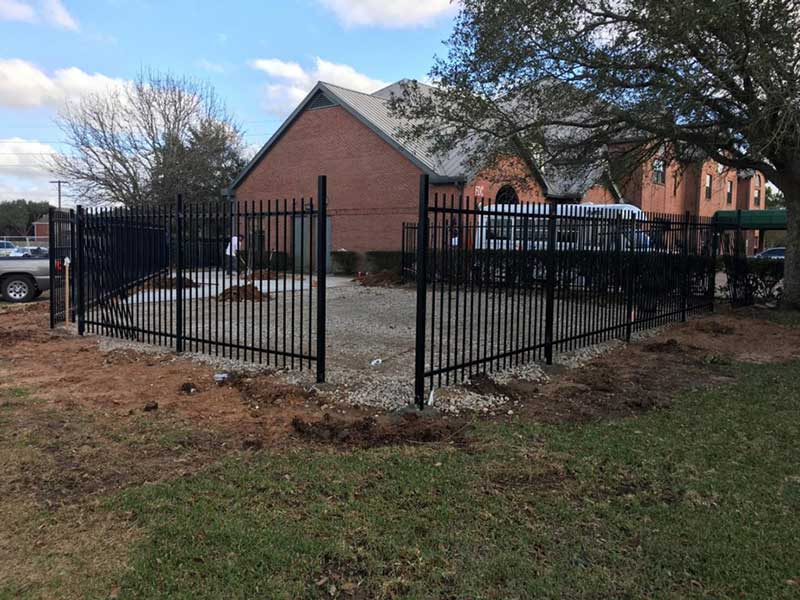 Other Services We Offer Commercial & Residential Customers
There's no need to seek multiple contractors to handle the various projects around your property. Platinum Construction Solutions LLC offers general construction services that cover your home or building's exterior features. Our other services for residential and commercial customers include:
Fencing
Get the fencing you desire for your property with a wide range of options that offer aesthetic, security, and privacy benefits. We install various types of fencing, including cedar and treated wood, chain link, and wrought iron (with in-house custom welding). Enhance your security with access control and operators for gates.
Painting
Keep the outside of your residential or commercial structure appealing with a new coat of paint. Choose the color or colors you want, and we'll meticulously paint the siding, trim, and other surfaces.
Gutters
Your gutters direct water away from your home to help keep it dry, so you want quality care to ensure they function at their best. We provide inspections and repairs for loose or worn gutters, as well as installation of seamless gutter systems to optimize your home or business' drainage when rain and storms pummel your roof.
Siding
Protect your house or commercial building with siding that looks beautiful and ensures the Texas wind and weather doesn't penetrate your home. When damage has afflicted your siding, we offer repairs to restore its appearance and effectiveness. If you have a new structure or your current home or business needs new siding, we can install it for you.
Call Us to Schedule Service at Your Home or Business
When you need quality professional care for your fencing, gutters, siding, and exterior paint, Platinum Construction Solutions LLC is ready to help you. Give us a call today to schedule general construction or an inspection of your gutters. We look forward to helping you protect your home and keep it beautiful.
Get a Free Estimate on Roofing Services for Your Home or Business