Skip to Content
Your Residential Roofing Expert in Houston, Texas
The Houston, TX Pros in Residential Roofing
Platinum Construction Solutions LLC understands the hassles and responsibilities of homeownership, and your roofing is another burden whenever something goes wrong with it. Our residential roofing experts will help you lighten that burden with straightforward service and quality solutions for your roofing needs. During a free inspection, we will examine your roof to determine if any repairs are necessary. If we find anything that needs to be fixed or replaced, we'll give you a free estimate of the service you need to keep your home dry and protected from the elements. Our family-owned and -operated businesses will resolve all your roofing issues in Dallas, San Antonio, and Houston, TX.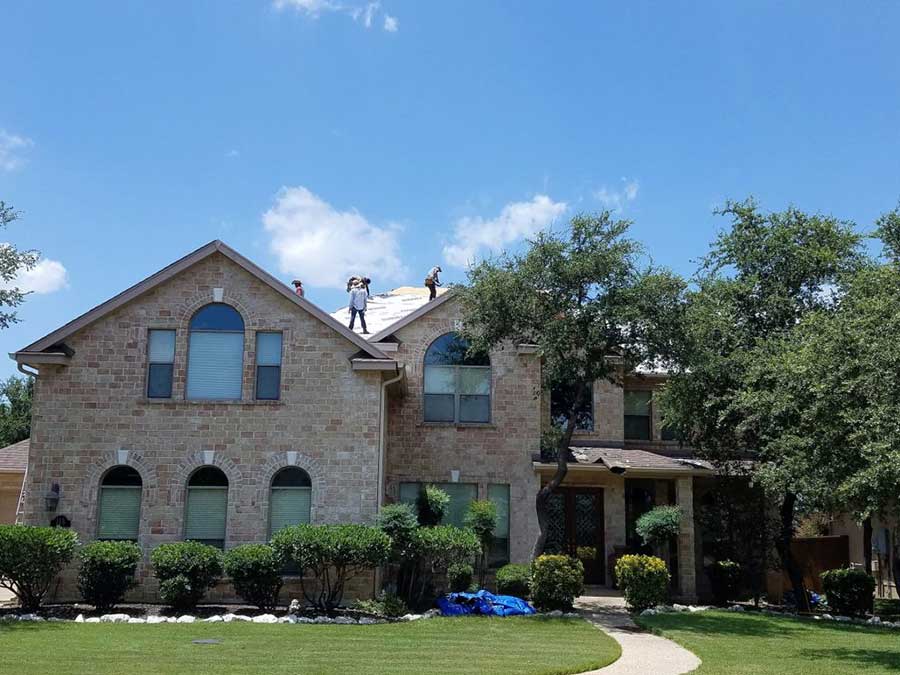 Services for Your Home's Topside Protection
The team at Platinum Construction Solutions LLC ensures you get honest service and quality work for your home's roof. We offer all the following services to ensure your roof protects your home:
Roof Inspections
Let us determine the condition of your roof with a free inspection. You might not think there's anything wrong, but we can spot repair needs before they grow into substantial and expensive problems.
Roof Maintenance
Keep your roof in good working condition for year-round protection and comfort with maintenance from our expert team. We'll make any necessary adjustments to the shingles, flashing, and other components to ensure you stay cool and dry.
Roof Repairs
When a storm or time damages your roof, it might suffer from torn or missing shingles, cracked or worn wood, or roof penetration. Our experts will perform repairs to your shingles and wood for a secure roof over your head.
Roof Replacements
Whether your roof has sustained horrible damage or its age has rendered it ineffective, our team will replace your roof. We have years of experience working on roofs, and we can tell you if repairs will fix your issues or you need a replacement.
Reliable Service for Your Texas Household
Make sure your home's roof gets the attention and care it needs to protect the rest of your house. Give Platinum Construction Solutions LLC a call today to schedule a free inspection. If there's anything wrong, we'll give you a free estimate on our professional roofing services. In the case of a sudden leak or damage to your roof, residential customers can turn to us for emergency service.
Get a Free Estimate on Roofing Services for Your Home or Business